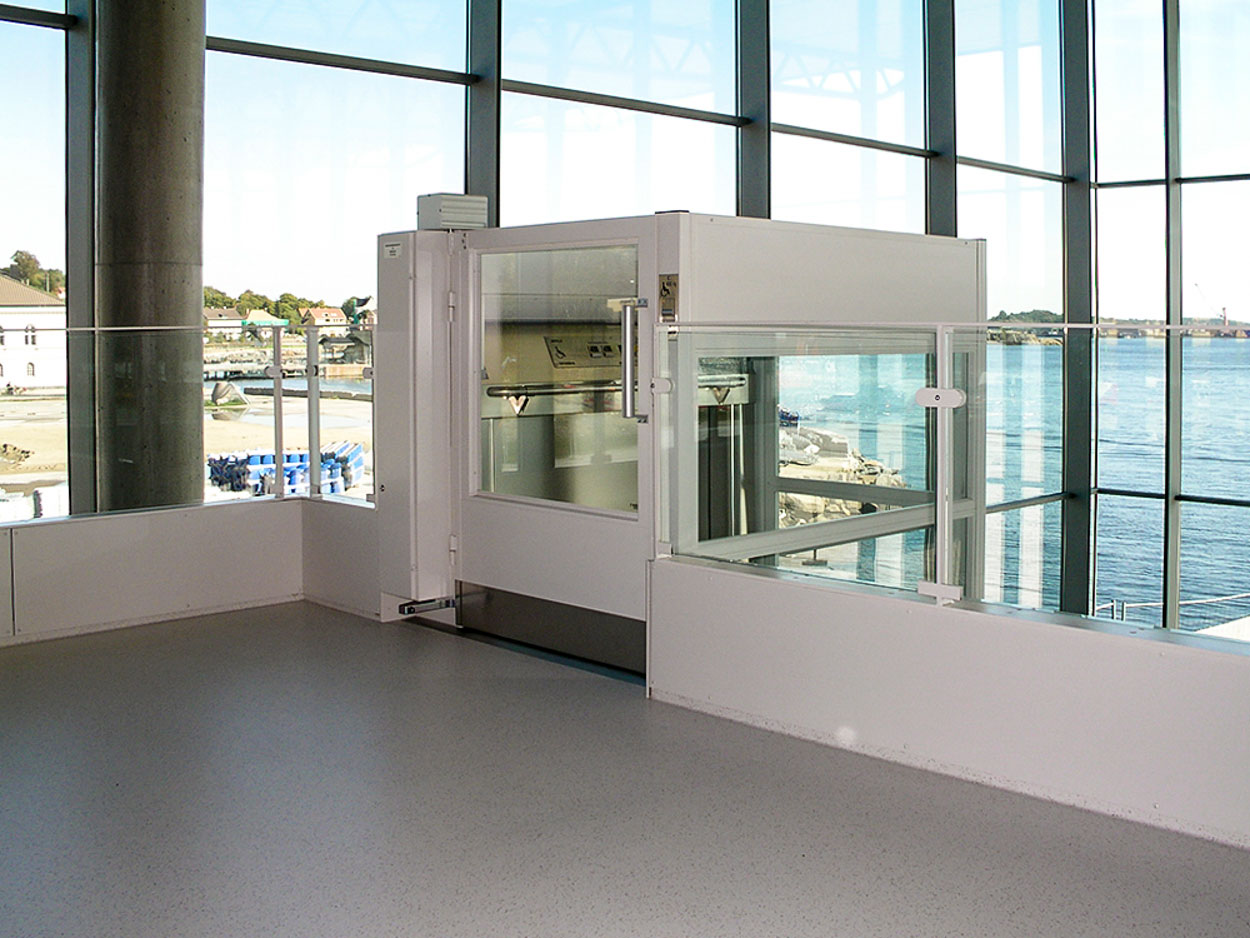 Pictured: Motala 2000 at Larvik culture centre in Norway.
Motala 2000
Platform lifts are frequently used to improve accessibility to public buildings. This type of lift has no cabin but instead uses a platform, making this type of lift considerably less costly to purchase and install than other types of lifts.
Rebuilding an existing property for a new purpose, such as turning a former industrial building into an open-plan office or a restaurant, are other examples of applications where buildings need to be adapted for accessibility.
Motala 2000 fulfils all legal requirements without taking more space than absolutely necessary. The shaft can be glazed on all sides, providing an attractive appearance and preserves the ambient light. The lift is also environmentally friendly – energy consumption is only one-third of most comparable products and no oil changes are required when servicing.
Installation is quick and easy, only taking a couple of days. The lift is designed for easy control, manufactured with smart technology and high quality. Motala 2000 is certified to EN81-41.